Vienna 2020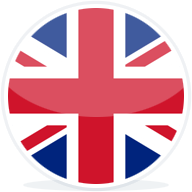 Cruise Job Fair
Are you looking for a job on a cruise ship?
Do not miss the fantastic opportunity to meet some of the cruise lines and recruiters at the first Cruise Job Fair in Austria.
When?
Friday, 22nd May 2020
from 11:00 to 16:00
Where?
Hotel NH Danube City
Vienna, Austria
Tickets
Spaces are limited. Get your FREE ticket today: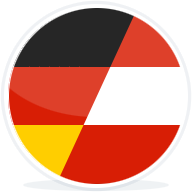 Kreuzfahrt Jobmesse
Sind Sie auf der Suche nach einem Job auf einem Kreuzfahrtschiff?
Verpassen Sie nicht diese fantastische Gelegenheit um einige der Kreuzfahrtgesellschaften und Personalvermittler auf der ersten Kreuzfahrt Jobmesse in Österreich zu treffen.
Wann?
Freitag, 22. Mai 2020
11.00 bis 16.00 Uhr
Wo?
Hotel NH Danube City
Wien, Österreich
Tickets
Plätze sind begrenzt. Erhalten Sie Ihr KOSTENLOSES Ticket noch heute:
Cruise lines, recruiters and other exhibitors confirmed to attend the Cruise Job Fair in Vienna:
More companies will be added shortly.
A-ROSA

German-speaking Accommodation, Beauty, Deck, Engine, Entertainment, Food & Beverage, Guest Services, Management, Shore Excursions and Sport & Fitness candidates.

AFZ Aus- und Fortbildungszentrum Rostock GmbH

Marine and offshore training centre offering STCW & GWO courses to candidates of all experience levels interested in working on cruise ships, cargo vessels or offshore.

All Cruise Jobs

Leading job board for cruise ship jobs.
(unmanned stand)

Champneys at Sea Spa

Represented by Viking Crew.

Columbia Shipmanagement Cyprus

TBC

Costa Cruises

Guest Services, Food & Beverage, Shore Excursion, Photography, Entertainment, Hotel Management and Office candidates.

Cruise Job Help

Advice for candidates looking for jobs on cruise ships.
(unmanned stand)

Holland America Line

Accommodation, Food and Beverage, Guest Services, Management, Office, Photography and Shore Excursions candidates.

Marella Cruises

Represented by Viking Crew.

Maritime Skills Academy

Maritime Skills Academy is a world leader in STCW marine training.

MSC Cruises

Accommodation, Food & Beverage, Guest Services, Child Care, Entertainment, Management, Photography, Retail and Shore Excursions candidates, Deck & Engine Officers, Doctors, Nurses, Boutique and Retail Associates, Fitness Instructors.

Princess Cruises

Deck, Engine, Entertainment, Food & Beverage, Guest Services, IT, Medical, Photography and Retail candidates.

River Advice

English, German and Spanish speaking candidates (EU citizens) for all Hotel departments on-board River Cruise Ships.

S.T.A.R. Maritime & Offshore

See AFZ Aus- und Fortbildungszentrum GmbH Rostock

Sea Career

Leading job board for maritime and offshore jobs.
(unmanned stand)

Seabourn Cruise Line

Accommodation, Food and Beverage, Guest Services, Management and Office candidates.

STCW Direct

Directory of STCW training.
(unmanned stand)

Transocean Kreuzfahrten

Accommodation, Deck, Engine, Entertainment, Food & Beverage, Guest Services, IT, Management, Medical, Office, Retail, Shore Excursions, Sport & Fitness candidates.

U River Cruises

Waiters, Chefs and Housekeeping candidates experienced in luxury service and with fluent English. Experience in the river cruise industry is preferable.

Uniworld

Waiters, Chefs and Housekeeping candidates experienced in luxury service and with fluent English. Experience in the river cruise industry is preferable.

Viking Crew

Providing Officers and Crew across Deck, Engine, Technical and Hotel, including Food and Beverage, Culinary, Shore Excursions and Guest Services as well as concessionaires for onboard Spa and shops.

Windstar Cruises

Deck Officers, Engineer Officers, Sports Coordinators, Pursers, Guest Service Managers, Hotel Managers, Shore Excursion Managers, Inventory Managers, and IT Managers. Cruise Ship experience required.

yaCrew

Leading job board for super yacht jobs.
(unmanned stand)
View the video from Cruise Job Fair in Munich (February 2020):