Cruise Job Fair - Berlin 2018
Map & Directions
Address
Estrel Congress & Messe Center Hotel Estrel
Sonnenallee 225
12057 Berlin
Germany
The Venue
Estrel Berlin is a very large venue. The job fair will take place in Room 1 of the congress centre.
Directions
Do not enter the hotel via the main entrance. Instead, keep walking to the left along the building for about 130 metres. You will see a large "Cruise Job Fair" banner outside. Enter the complex through the side entrance and go up to the first floor.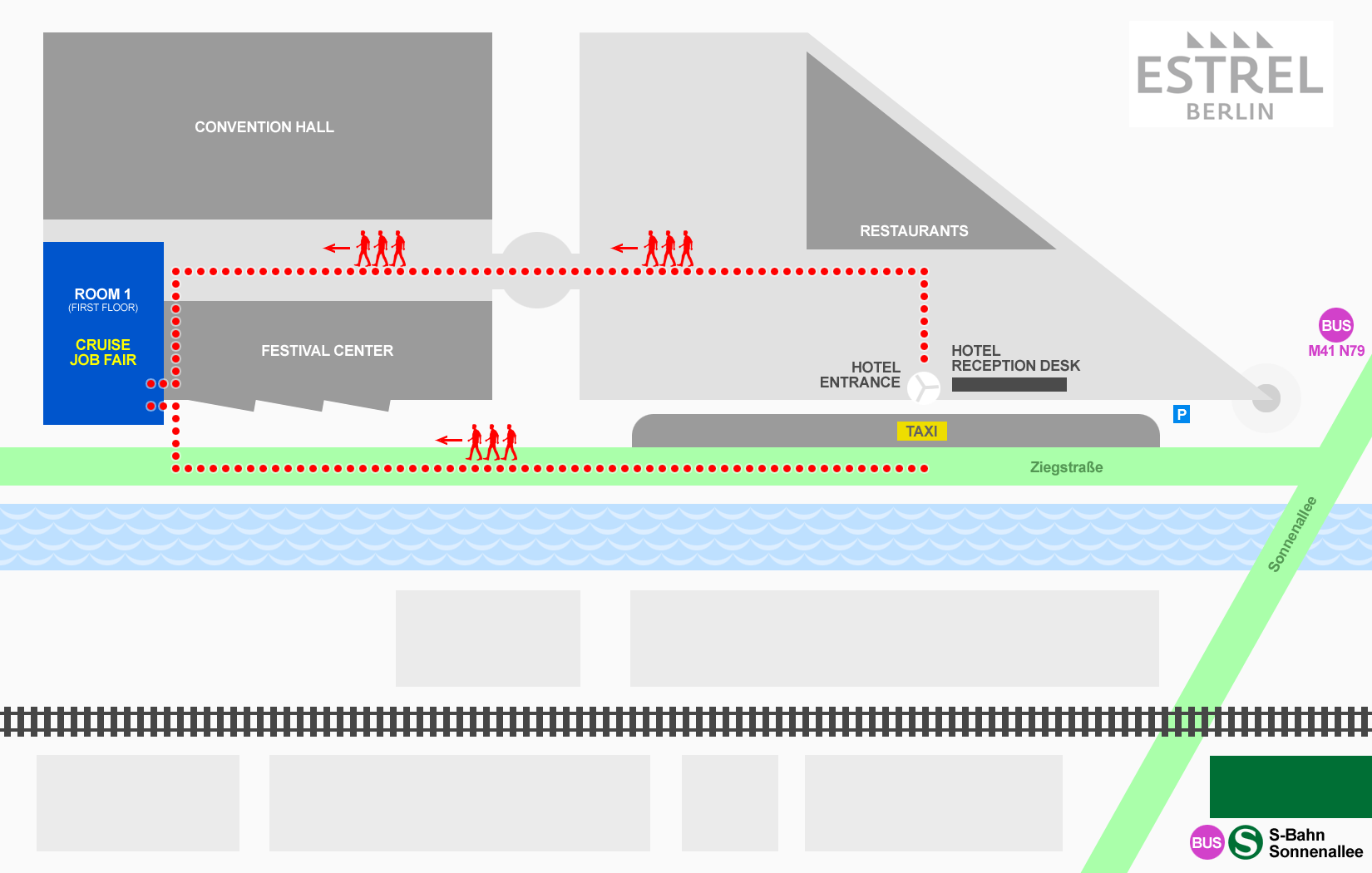 How to get there
By train (S-Bahn)
Hotel Estrel is conveniently located close to Berlin's circle line (Ringbahn) - the Sonnenallee stop. Download the public transport map of Berlin:
By bus
The nearest bus stop for buses arriving from the city centre is Berlin Sonnenallee. Buses travelling towards the city centre stop at the Ziegrastrasse bus stop just outside the venue.
The following bus links serve the area: 171, M41, N79
By car
Use the following coordinates in your satellite navigation:
52°28'23"N 13°27'31"E
Parking
There is a public car park directly under the hotel. Prices start at 4 EUR for 2 hours.