Berlin 2018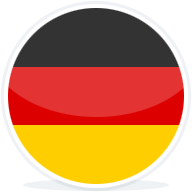 Kreuzfahrt Jobmesse
Sind Sie auf der Suche nach einem Job auf einem Kreuzfahrtschiff?
Verpassen Sie nicht diese fantastische Gelegenheit um einige der Kreuzfahrtgesellschaften und Personalvermittler auf der größte Kreuzfahrt Jobmesse in Deutschland zu treffen.
Wann?
2. März 2018
11.00 bis 16.00 Uhr
Wo?
Estrel Congress & Messe Center
Berlin, Deutschland
Anreise
Wie kommt man nach Berlin, um die Jobmesse zu besuchen?
Tickets
Plätze sind begrenzt. Erhalten Sie Ihr KOSTENLOSES Ticket noch heute: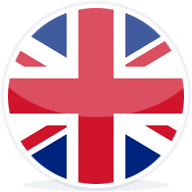 Cruise Job Fair
Are you looking for a job on a cruise ship?
Do not miss the fantastic opportunity to meet some of the cruise lines and recruiters at Germany's biggest Cruise Job Fair.
When?
2nd March 2018
from 11:00 to 16:00
Where?
Estrel Congress & Messe Center
Berlin, Germany
Travel
How to get to Berlin to visit the job fair?
Tickets
Spaces are limited. Get your FREE ticket today:
Cruise lines, recruiters and other exhibitors confirmed to attend the Cruise Job Fair in Berlin:
A-ROSA

German speaking Cruise Managers, Front of House Staff, Int. Host/ess, Restaurant Stewards, F&B, Beauty & Massage Therapists, Deck & Engine candidates.

AFZ Aus- und Fortbildungszentrum Rostock GmbH

TBC

AIDA Cruises

Qualified candidates for Hotel Management, Restaurant, Bar, Galley, Housekeeping, Shop, Body & Soul.

All Cruise Jobs

Leading job board for cruise ship jobs.
(unmanned stand)

Costa Cruises

Entertainers, Tour Escorts, HR Directors, Learning Officers, Administration and Hospitality candidates.

Cruise Job Help

Advice for candidates looking for jobs on cruise ships.
(unmanned stand)

Crystal Cruises

Housekeeping, Chefs (all levels), Waiter/Waitress, Sommelier, Butler and Utility Positions for River and Ocean going vessels.

Cunard Line

All levels of Chefs (especially Pastry), Receptionists, F&B staff. Candidates with additional languages: German, French, Spanish, Japanese.

Disney Cruise Line

Represented by JobonShip Recruitment.

Hapag Lloyd Cruises

Represented by sea chefs.

Hill Robinson

Super yacht Deck Officers, Engineers and Interior Crew.

JobonShip Recruitment

Dining Room Servers, Beverage Servers, Chef de Partie, Sous Chefs, Hotel Managers, Front Office, Guest Service Hosts.

Maritime Skills Academy

A world leader in STCW marine training. Representred by Viking Recruitment.

Phoenix Cruises

Represented by sea chefs.

River Fluss

Represented by sea chefs.

Sea Career

Leading job board for maritime and offshore jobs.
(unmanned stand)

sea chefs

Recruiting for all hotel and catering positions.

Seabourn

Waiters, Bar Staff, Stewardesses and Chefs de Partie.

Starboard Cruise Services

Retail Assistants and Sales Management candidates.

STCW Direct

Directory of STCW training.
(unmanned stand)

TUI Cruises

Represented by sea chefs.

Viking Recruitment

Deck & Engine, Food & Beverage, Culinary, Housekeeping and Guest Services candidates.

Windstar Cruises

Represented by Viking Recruitment.

yaCrew

Leading job board for super yacht jobs.
(unmanned stand)
View the video from last year's event in Berlin: